In Far Cry 6's "Liquid Courage" treasure hunt, you should find the owner's secret hiding place in the brewery and in the end you can unlock the unique "In den Orbit" rocket launcher. In our walkthrough with video we show you the starting point and the solution for the treasure hunt.
Far Cry 6: Solution for "Liquid Courage"
You can start the treasure hunt "Liquid Courage" at the Star Rocket brewery in the north of the Noventarmas district in the Valle de Oro region. Read the note on the table in the entrance area of ​​the brewery to start the treasure hunt.
Turn all 3 valves and find a secret hiding place
After starting you have to find a way to the owner's office and increase the pressure of the silos. In the factory hall you will see a silo with three red lights. You now have to turn three valves in the hall so that they glow green and you can turn the valve underneath.
The first valve can be found directly to the left of the Star Rocket Silo.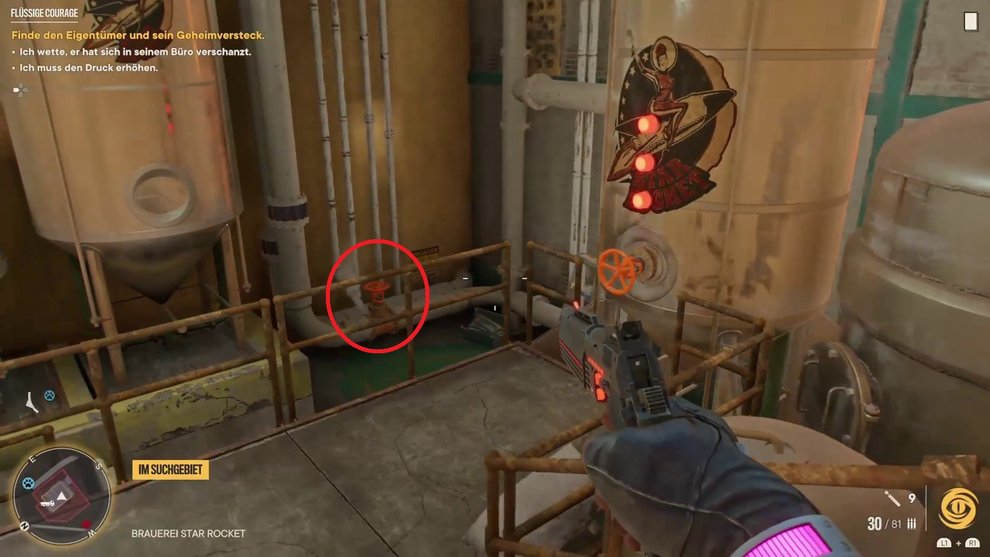 The second valve is right in the opposite corner behind the boxes.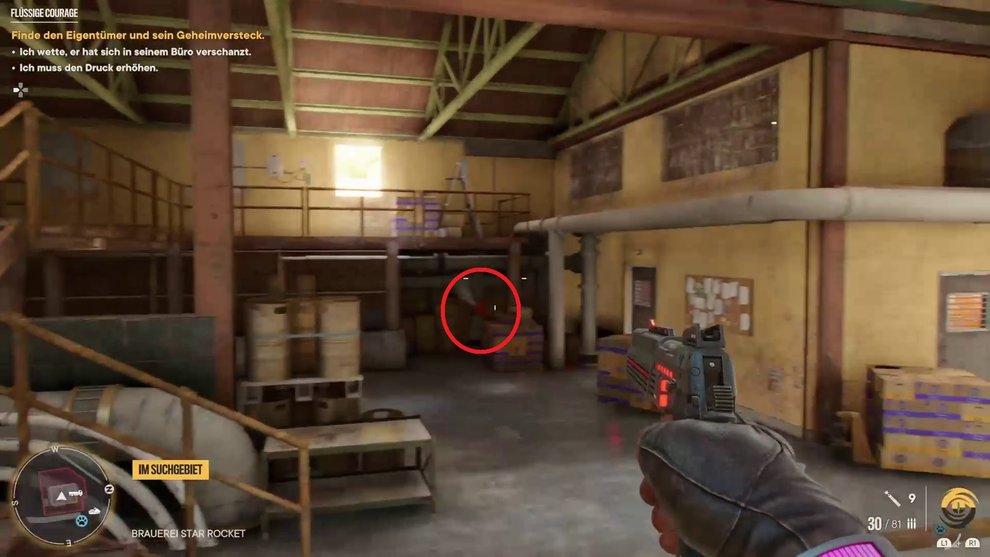 The third valve is the most difficult to reach. You have to walk over the stairs to the elevated corridor and then along the wall on the pipes to the third valve above the silos.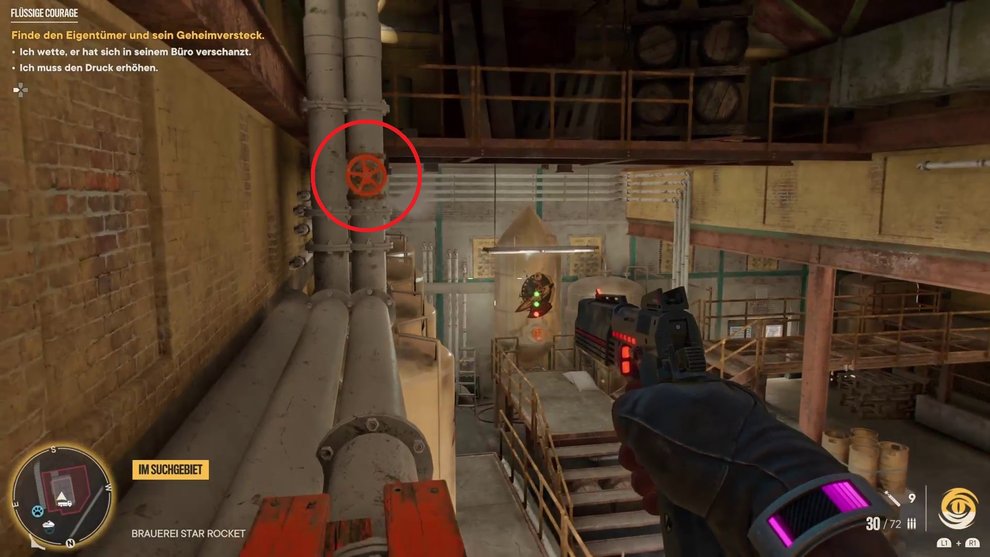 Now all lights are green and you can turn the valve. The subsequent explosion creates a hole in the ceiling and you can climb up with your climbing hook. Crawl through the air shaft to the owner's office and open the treasure chest there to complete the treasure hunt.
As a reward, you will receive the unique "To Orbit" rocket launcher, which is one of the best in the game. It has an automatic lock-on function, which you can use to get enemy helicopters out of the sky particularly well.